A Positive Effort to Spread Smiles Through Low-Cost Dental Treatment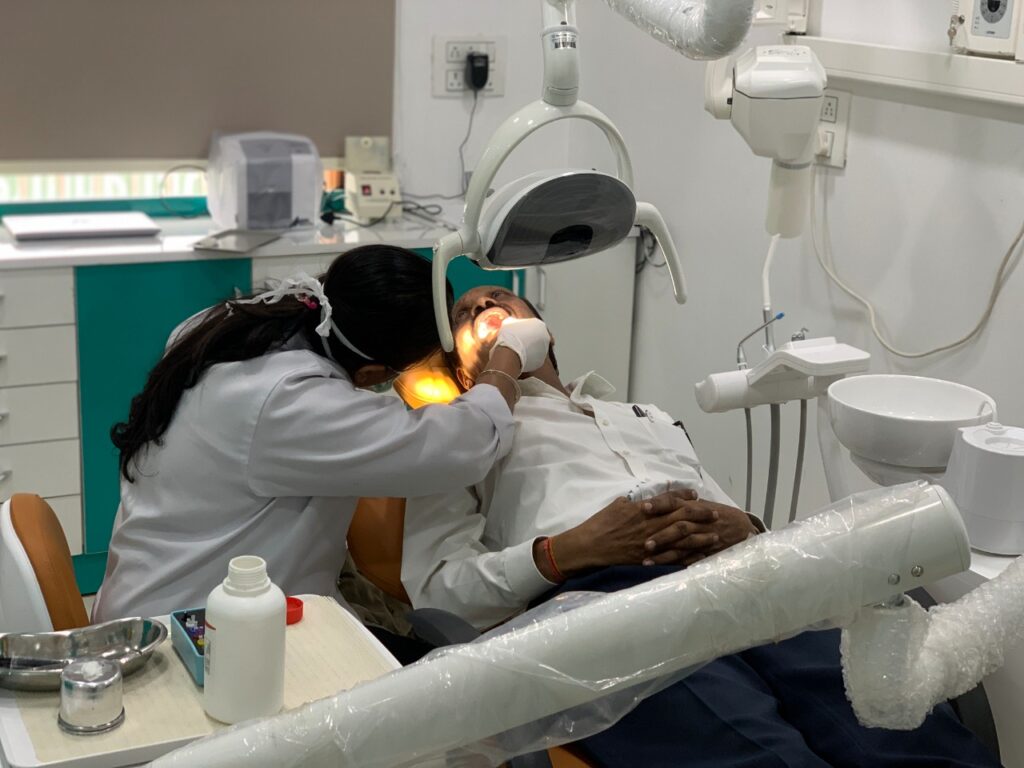 Most of the people in India are not aware of their dental health. They don't know how to maintain their oral health and stay hygiene. On the contrary, those who know about dental health cannot afford high dental surgeries. And, later on, suffer from dental conditions. However, each person's dental health is essential. Anchal Charitable Trust has come forward to provide dental surgeries to all the poor people at a very affordable price. 
Anchal's Initiative is to Provide Dental Surgeries to Needy Ones
Our NGO is acting as a helping hand for people of all ages by providing them with dental surgeries in Ghaziabad. We provide dental care services mainly to poor people. In our dental care, we provide services like treatment of teeth and gums, replacement of defective teeth, etc. Our kind orthodontists at dental surgeries in Ghaziabad treat each patient equally and play a significant role in bringing smiles to their faces by maintaining their good oral health. 
High-Quality Dental Surgeries by Experienced Doctors
We fully take care of our patients for dental surgeries in Vaishali. The best part is using all the advanced dental equipment and the latest technology by ensuring high-quality dental care in a friendly environment. Our dental surgeries in Vaishali provide you with enhanced dental health. Our highly experienced team provides you with the best experience and gives the best results.
Major and Minor Dental Surgeries in Indirapuram
Anchal focuses on providing major and minor dental surgeries in Indirapuram that include dental implant, wisdom tooth extraction, root canal surgery, cosmetic surgery, reconstructive surgery, etc. If you don't know about such implants and surgeries, below, we have mentioned some of the dental surgeries our charitable trust offers. These treatments will surely help you in getting your oral health back.
Dental Implant – In this treatment, our specialised dentists replace the decayed tooth entirely and fix the tooth by creating channels in the jaw. 
Wisdom Tooth Extraction – This dental surgery includes removing the last third molars in the adult's jaw. These teeth are extracted to avoid decay or jaw-pain, and the site is stitched to prevent any bleeding. 
Root Canal Surgery – In this surgery, the decayed part and the infected pulp is eliminated. The tooth is protected from pain without any extraction of the tooth. 
Cosmetic Surgery – This cosmetic surgery procedure focuses on improving the physical appearance of the patients. Our highly-qualified dentists ensure to reshape your teeth or whitens the teeth by keeping in mind that you don't feel any pain.
Reconstructive Surgery – Our dentists also perform reconstructive surgery. This surgery is done when there is any injury to the soft tissue in the mouth. This surgery focuses on repairing up the jawbone along with bone structure. 
If you are also the one who want to get any of the surgery as mentioned above done, you can take an appointment for dental surgeries in Indirapuram at Anchal. Our orthodontists will carefully examine the problem and start the treatment. 
Why Choose Anchal Charitable Trust for Dental Surgeries?
Our dental hospital in Ghaziabad has helped many poor patients to cope up with their dental problem journey. We are a trusted NGO that is preferred by most of the patients. Our only motto is to help all the patients who can't afford major dental surgeries by offering them the same at a low price.
For Appointment: 9811173783, 9911173780