Anchal Charitable Trust is registered NGO of India delivering different welfare services in the areas of Health,Education, Disaster Relief, Disability, Child Protection and HIV/AIDS that match the criteria mentioned in the Companies Act, 2013.
Anchal is completely supported by individuals and corporates who financially supports for the betterment of the young children who are going to be aspiring future of our nation. The support provided by them is really an appreciable support to our organisation. We, at Anchal Charitable Trust appeals all the corporate to provide their best support to us and help the needy people and contribute in CSR activities. Even your small contribution would be a great support for someone's life betterment.
Benefits to Corporate
---
Corporate Social Responsibility (CSR) has acquired new dimensions in the recent years. Today, companies are proactively taking up this good hearted investment and giving a social value to all their business endeavours. In India, though corporate have a strong will to dedicate their resources for a social cause, they find it difficult to reach the right people considering the demography and diverse social problems of the country.
1.
Within the permitted activity as per CSR Rules under Companies Act, 2013
2.
Eligible for deduction under Section 80G of Income Tax Act, 1961
3.
Promotions of your company on our Social Media Platforms and website.
4.
It will help to generate positive publicity and media opportunities due to media interest in ethical business activities
5.
Project Name will be decided as per Donor's specifications and sector whether the Health sector or Education sector
6.
Projects will be customized as per donor's mandate. Any amount can be contributed, so no minimum or maximum requirements
7.
Provide access to investment and funding opportunities
8.
Your funds shall be used on the sector you choose – Education, Health, Swach Bharat Abhiyan etc
9.
It helps in developing and enhancing relationships with customers, suppliers and networks
10.
It increases your customer retention
11.
It helps in improving your business reputation and standing
12.
All the beneficiaries of the project will be available as per your convenience and meetings can be organised.
13.
All the documents will be provided to you as per your requirements such as immediately preceding three financial years Balance sheet, Income & Expenditure Account, Registration Certificate, etc
Anchal is one such catalyst that works towards the needs of development while helping corporate in investing in social initiatives. With multiple modes of partnerships like Payroll Giving, Cause Related Marketing, Direct Child Support and Youth Support, Anchal helps corporate in strengthening their CSR programmes by letting them adopt, initiate or partner development projects.
In other words, Anchal devises ways for its partners in which they can help and make a difference.
Ways to Partner – Payroll Giving
---
Encourage your employees to set aside as little as Rs. 100 per month and demonstrate your commitment to causes they care about.
Anchal Charitable Trust Payroll Giving programme in your company, would not only arm your brand with a proven CSR advantage, but will also help it catalyse positive change towards your chosen cause.
And it's fairly simple! A decided amount is deducted on payday and sent to Anchal Charitable Trust as a consolidated amount every month.
Employees receive a payment summary at the end of the financial year along with a tax exemption certificate.
Event Sponsorships
Over the years Anchal has initiated, launched and organised events to amplify the voice of children and their rights. Events form an integral part of Anchal as it enables us to create awareness on the situation of Indian children and simultaneously raise crucial resources.
These events focus on specific issues – from influencing child-friendly policies, to rehabilitation efforts in disaster and natural calamities, to creating awareness on the situation of children. Our campaigns have always involved the public, our citizens. Your support is crucial to bring about social change in the lives of children and their communities. By sponsoring an Anchal event, you not only ensure that your brand or organisation reaches out to a wide range of people, but also partner Anchal in raising the necessary funds.
For more information on partnering with Anchal or to meet Anchal representative, please contact Anchal office :
Anchal House – F : 16, Naveen Shdhara, Delhi -110032 or write to us at info@anchalindia.org. Please visit us @ www. anchalindia.org
Adopt a Project
---
Anchal acts as a link between you and your selected project. We are responsible for monitoring its working through our Development Support team. Anchal also continues to provide non-financial inputs to the project, like training, technical expertise, build capacity, information on child rights, communication and campaign support
When you adopt a project, you can choose to support an entire project or just a part of it. Some organisations have chosen projects near their plants. Others have focused on projects in a particular state, which they felt needed development.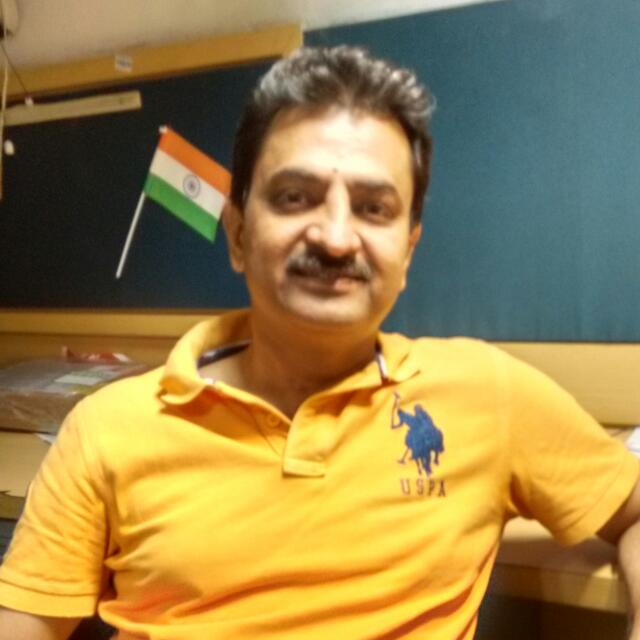 For more information on partnering with Anchal on CSR Partnership. Kindly contact
AK KHANNA

9971034681